It's Ticker Time – the Annual General Meeting is only 12 weeks away!
We are happy to welcome you to this year's News Ticker newsletter, which will lead us up to the GYA Anniversary AGM 2019. There will be eight issues in total, of which the first four are sent out bi-weekly and the last four then weekly. Each issue is chock-full of information about the GYA and the AGM, our guests and our location this year. Naturally we also include travel and packing tips, information about the host country and inspirational quotes brought to you by our outgoing members, as well as those who are about to end their first year of GYA membership.
The site containing all the information about the AGM is https://agm.globalyoungacademy.net/. Furthermore, it will contain a collection of all the ticker issues and other important information we will share with you. We recommend that you bookmark the link and keep checking back regularly.
---
Early bird means easy organisation
Have you saved the date? This year's AGM will begin on 29 April 2019 and run until 3 May 2019. There are pre-conference seminars on 28 April, and post-conference activities on 4 May, so please consider this when making arrangements. Also remember that you will likely have to inform your employer.
Have you registered yet? If not then please visit our registration site and do so now. As a member or one of the alumni, please use this registration form. As usual, the registration is your first step to settling details such as accommodation as well as traveling. If you need financial aid concerning travel and accommodation costs, you can apply for co-funding. Please see the AGM website to read about possibilities and rules of co-funding by the GYA.
You can find information about the arrival airport options and train travel to Halle on the AGM website. Remember that costs for flights are lower when booked well in advance. Please contact at the Office if you require further assistance.
With three months to go, it is the time now to apply for your VISA should you require one to travel to Germany. We have provided an overview and links on All Things Visa for you on the AGM Microsite here. Please note that you should apply for a visa at least 3 weeks in advance and a maximum of 90 days before your trip and have your flights booked already since you need to hand in your travel itinerary as part of your Visa application.
Should you require a letter of invitation (for your employer or the visa application) please contact the Office. More information and helpful links on the matter of Visas as well as what we require for the letter of invitation can be found on the AGM website here.
Remember that and at the Office will gladly help with these matters should any questions remain unanswered.
---
Leopoldina: The GYA's Host Academy
The 2019 GYA AGM will take place at the German National Academy of Sciences Leopoldina in Halle (Saale), Germany. The Leopoldina was founded in 1652, and was declared Germany's National Science Academy in 2008. With around 1,500 members from more than 30 countries, the Leopoldina provides evidence-based advice for policymakers, the media and society.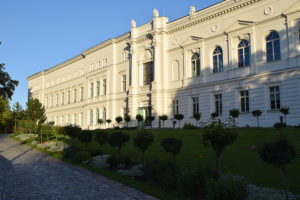 ---
Call: Member Lightning Talks
The Challenge of a lightning talk: Communicating research effectively within a limited time is a critical skill that young scientists need to master, and doing it in <3 minutes is both challenging and rewarding! Your fellow GYA members would love to hear what you study and why. So sign up today: Member Lightning Talks 2019 Sign-up Form
Call: Science Advice Workshop
This capacity building workshop for early-career researchers and scientists aims to discuss practical experience gained informing policy, and to enhance participants' ability to provide and engage in science advice for policymaking at all levels of government.It will take place on Monday, 29 April 2019. Find more information on it here: Science Advice Workshop (Microsite)
Call to Action: Introduce yourself!
Here you can introduce yourself to other GYA members and participants of the 2019 AGM and Conference. Your short text will be put on a "blog"-style page on the AGM website, where you can browse through other participants' mini-profiles as well. Head over here to submit your introduction: AGM Member Introduction
---
The AGM Traveling Guide
What to pack: It's April!
April weather in Germany means that spring is well underway. Temperatures can rise into the double-digit range and there might just be a good deal of sunshine. However, the weather can be rather unpredictable. Sunny one moment, rain and hail the next.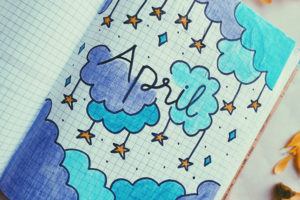 The temperatures are generally mild in April / May, so a winter's coat is not necessarily needed. A sweater, a cardigan and a jacket is what you should bring as temperatures are likely to drop into the single-digit range in the evenings. Consider buying an umbrella upon your arrival. Please note that bringing only summer gear is hardly going to be sufficient for this time of the year in Germany.
We will include another estimation of the weather during the AGM in the 5th issue of the ticker end of March.

Your first time in Germany? (Part 1)
A lot of people speak English: Especially in larger cities such as Berlin, Leipzig or Munich (you might travel to Halle through one of these) you will notice that people tend to speak the English language. As you progress into smaller towns, such as Halle, it might at times prove a bit more challenging to find an English-speaker. We do recommend making use of your phone or a travel guide for some basic German phrases.
GPS, maps and some WiFi: We highly recommend downloading an offline-map for Halle on your favoured maps phone app. Since GPS does not require mobile services, using such an offline map can help you find your destination. At airports as well as central train stations you can expect free Wi-Fi in some form. Free Wi-Fi outside the conference venues or hotels is not an overly common thing to be found.

Getting to know Halle: An introduction
Halle is located in the Federal State of Saxony-Anhalt, part of middle-Germany with around 240,000 residents. "Saale", usually added to the town's name, is reference to the river Saale that flows through Halle.
Halle is a lovely town with many things to discover. We recommend this page and its subsections on the halle.de page, which is the town's official homepage, for further information. The page is in English.
The origin of the town's name is uncertain. It appears that there is some weight to the theory that the word "hal" in Middle High German lies at its core, meaning 'salt source'. Salt is a big theme for Halle. One of its bynames in German is "Salinenstadt" which roughly translates to town of saltworks. Once founded at the banks of the river Saale due to the natural occurrence of brine springs in the area. Near the river, not far from the Leopoldina (approx. 10 minute walk), you can find the "Salinemuseum" (correct name: "Halloren- und Salinemuseum").
Halle as a town has a rather unique dialect. It contains many curious word creations, which can at times cause a bit of trouble in understanding even for native Germans. If you see house fronts that list words in different fonts and font-sizes these are the word creations from the Halle dialect. We will introduce you to some of these words in one of the upcoming ticker issues! So stay tuned and keep your eyes peeled.
---
Inspirational quotes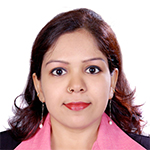 Shalini Arya joined the GYA as a new member in 2018. She was kind enough to supply the following very motivating words for this Ticker issue:
GYA membership gave birth to the new Shalini in me who is more empowered, confident and recognized. Last year, when I attended the very first, the very exclusive Science Leadership Workshop for new members; learning from there gave wings to my dreams! This has been reflected in the last 11 months, I could manage time, could manage people, received many international awards, recognitions, scientific publications and most of all I have made several close friends through GYA! However, I would like to discover new opportunities, challenges and multiple ways to contribute and get involved in all GYA activities! I feel proud to be associated with GYA. I have benefited immensely due to my association with GYA! Thank you GYA!

My Advice to new members

Don't be shy, come forward, GYA is a very unique platform where new, old are equally treated. No one is senior, super senior or junior!
If you are attending the Science Leadership Workshop for new members, be an active participant, get involved with full joy and enthusiasm in every small task that has been given/assigned to you
During the workshop/AGM take an initiative, participate actively, ask ask and ask. Do not keep any doubts/questions in your mind, no matter how stupid the question is just ask!

Preparing for Trip

Contact your buddies ask all your doubts/know all possible information from them
Visit our GYA web, browse and understand the activities, think about the activities you would like to get involved
Write down five ways to contribute in GYA
Until you reach Halle and then back home remain excited

Shalini
Thank you, Shalini!
That's it for this week. We hope you are all well and preparing for your time in Germany. Let us know if you have any questions or suggestions by simply sending an email to .
See you in April!