Welcome to the Ticker edition #4. This is the last edition we send out to all of our members and alumni. The next will be sent out only to registered participants. Please note that registration ends on 17 March 2019 (that's only four more days), so head over to our registration page now and sign up if you would like to attend the AGM.
In this edition of the AGM News Ticker we will introduce you not only to the Advisory Board members that will attend this year's AGM, but also spotlight the leading Leopoldina men and women you might just run into. We've also put together a few ideas for those of you who cannot attend this year's AGM on how to stay up to date. And of course, there is another edition of our AGM Travel Guide ready for you – this week we're looking at traveling in Germany as well as certain things to remember when crossing distances on foot.
Meet the Advisory Board
The GYA's Advisory Board is comprised of outstanding senior scientists and science managers. Advisory Board members offer their insight on many of GYA's ongoing activities, aid the GYA in forming connections to important institutions and offer support on an overarching level. We are delighted to announce that this year the following Advisory Board members have announced their attendance of the AGM.
Dr Narong Sirilertworakul (Thailand)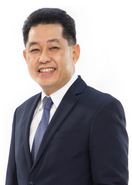 Narong Sirilertworakul is the President of the National Science and Technology Development Agency in Thailand. For the last twenty-five years, Dr Sirilertworakul has been engaged in driving science and technology for a better future of Thailand. In doing so, he has been and is key in supporting GYA's activities in Thailand and Southeast Asia. He obtained his Ph.D. in manufacturing engineering from the University of Birmingham, UK and completed a Harvard Business School's Advanced Management Program and a Director Certification Program from the Thai Institute of Directors.
Prof Dr Kevin Marsh (Kenya)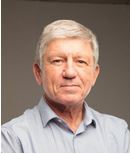 Kevin Marsh is a Professor of Tropical Medicine at the Nuffield Department of Medicine. He has a broad research interest in child health in the tropics, with a particular focus in the immune epidemiology of malaria. From 1989 to 2014 he directed the KEMRI Wellcome Programme in Kenya. Professor Marsh has taken a particular interest in the development of Science in Africa. He is currently seconded for 50% of his time as senior adviser to the African Academy of Sciences. He is chair of the WHO Malaria policy advisory committee (MPAC) and a member of many global health advisory groups.
Dr Ulrike Albrecht (Germany)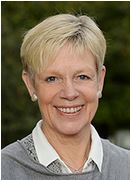 A science manager and historian, Ulrike Albrecht is the head of the Department for Strategic Planning and External Relations at the Alexander von Humboldt Foundation, Bonn, Germany. She earned graduate degrees in History and English, and a Ph.D. in History from the University of Göttingen. Since July 2001, she has been the head of the Department for Strategic Planning and External Relations at the Alexander von Humboldt Foundation. As such, she is also in charge of public relations, cooperation with national and international funding agencies and research organisations. Dr Albrecht is the Vice Chair of the American Friends of the Alexander von Humboldt Foundation and used to be the Chair of the Board of Trustees of the University of Heidelberg. In 2017 she joined the Council of the Leibniz University in Hanover.
Prof Dr Howard Alper (Canada)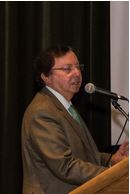 Advisory Board member until 2018. - Howard Alper is a distinguished University Professor at the University of Ottawa. The basic research Alper has been pursuing encompasses organic and inorganic chemistry, with potential applications in the pharmaceutical, petrochemical and commodity chemical industries.
He has served as Chair of the Government of Canada's Science, Technology and Innovation Council, as Chair of the Board of Governors of the Council of Canadian Academies, on the Science Advisory Committee of the WEF, and was IAP Co-Chair (2007-2013).
For a list of all the current and past Advisory Board members, please head over to our Advisory Board page on the GYA website.
Guests: Leopoldina & Speakers
Professor Jörg Hacker – Leopoldina President

Jörg Hacker is a microbiologist. His research focused on the molecular analysis of pathogenic bacteria and host-microbe interaction. From 1980, he worked at the Department of Microbiology at the University of Würzburg, Germany, where he was promoted to Professor in 1986. From 1993, he then led the Würzburg Institute for Molecular Infection Biology. He was Vice President of the German Research Foundation (DFG) and President of the Robert Koch Institute. Since 2010, he has been President of the German National Academy of Sciences Leopoldina. He has received numerous awards and became a member in various national and international academies, scientific societies and committees. From 2014 until 2016, he served as an ad-personam member of the Scientific Advisory Board set up by the then-UN Secretary-General Ban-Ki Moon. [View profile on leopoldina.org]
Professor Jutta Schnitzer-Ungefug – Leopoldina Secretary-General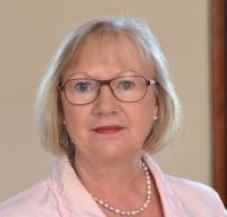 GYA members who attended the 2018 AGM in Thailand may have already met the Secretary-General of the Leopoldina, Professor Jutta Schnitzer-Ungefug. A neurobiologist, she became extraordinary professor in her field at the Charité in Berlin, Germany, in 2000. In the same year, she became Secretary-General of the Leopoldina and has held this position ever since. She is a great advocate and fantastic supporter of the young academy movement in general, and of the German Junge Akademie and the GYA in particular. [View profile on leopoldina.org]
Professor Volker ter Meulen – Leopoldina Immediate Past President, InterAcademy Partnership President & IAP for Science Co-Chair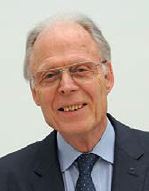 Volker ter Meulen is a physician. His research focused on pathogenic aspects of viral infections, in particular infections of the central nervous system. As the Leopoldina's President from 2003‐2010, he intensified the international collaborations of the academy. It was during his presidency that the Leopoldina, one of the oldest science academies in the world, became Germany's National Science Academy in 2008. Since 2013, Volker ter Meulen has served as Co-Chair of IAP for Science (formerly the InterAcademy Panel) and is currently also the President of the InterAcademy Partnership; he will hold both positions until April 2019. He continues to chair the European Academies' Science Advisory Council's Biosciences Programme, and continues to actively support the GYA and the NYA movement globally. [View profile on leopoldina.org]
Throughout our AGM programme, we have excellent speakers lined up to join us in our many panels. You can have a look at who will be coming to our AGM on the dedicated speaker page on the AGM Microsite here: Meet the Speakers
If you can't attend the AGM and Conference
There is always time to voice your ideas and concerns. There will never be a deadline for that. The members of the Executive Committee, our main governing body, will always be interested in hearing what you have to say. Write an email today! If you are not sure whom exactly to contact, you can always contact the Office and we will gladly help you in redirecting your submission to the right people.
Stay in contact! Follow us on Facebook and like our page, follow us on Twitter and Youtube. If you have not done so already, join our closed Member and Alumni group on Facebook as well. And of course, keep checking our GYA Website for updates revolving around this year's AGM.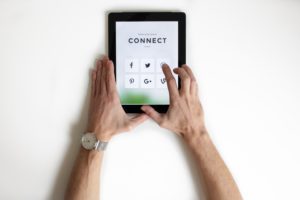 Please note that several sessions and panels will be recorded and made available to you on our YouTube channel after the event. Watch for these links so you can stay in touch with GYA activities even remotely!
Leopoldina's national science advice activities
Since being declared Germany's National Science Academy in 2008, the Leopoldina has engaged in providing up-to-date guidance and evidence-based science advice to policymakers and society. Topics range from climate change, energy transition, and food security to demographic change, migration, and big data. The Leopoldina's most recent publication in February 2019 focused on current issues in reproductive medicine, such as social freezing and precision medicine.
The Leopoldina has also been asked by German Chancellor Angela Merkel to provide a state-of-the-art assessment for informing Germany's current debate on critical values of fine particles emissions.
Call: AGM Member Lightning Talks
Your fellow GYA members would love to hear what you study and why. So do not miss the opportunity to send in your brief abstract outlining your research outputs to a broad, interdisciplinary, cross-cultural audience. The deadline has been extended to coincide with registration deadline. Please submit by 17 March! Want to know more? Member Lightning Talks
2019 Science Leadership Workshop
The workshop, designed and facilitated by KnowInnovation and its initiative, Inclusive Innovation, will support early-career investigators and help them reflect on how to be leaders, both in terms of their research initiatives, but also influencing the institutions and communities where they live and work. It will also give them confidence as they begin their tenure with the GYA and attend their first General Meeting. Find all information on it here: 2019 Pre-Conference Science Leadership Workshop for New Members
Art Exhibit: Finding Affinities
At the Nexus of Art and Science - The 2019 AGM and Conference will be accompanied by an art exhibit produced by the GYA's Science + Art = Peace and Justice working group. The group is part of "ArtSci Nexus", an international, open platform centered around collaborative aesthetics between the arts and sciences. In this context, the exhibit "Finding Affinities" brings together scientists and artists from different countries and disciplines to exhibit their projects at the Moritzburg Art Museum in Halle, across the street from the German National Academy of Sciences Leopoldina.
See the exhibit concept, programme and artist/scientist biographies on the conference website.
GYA members who have arrived on Monday 29 April will have a chance to see the exhibit and experience a related concert (see programme).
The AGM Traveling Guide
What to pack: Comfortable shoes!
Bring shoes made for walking. Please keep in mind that while you are free to catch a taxi to cover distances, we cannot reimburse the costs. If your hotel is not in the immediate vicinity of the main Leopoldina building, then your choice of transport will be the tram. We will prepare information for you, including which tram to take from which hotel to reach the Leopoldina building easily. Halle is not that big, so many distances can easily be covered on foot.
As mentioned already, we highly recommend downloading an offline map in your favourite maps application on your phone. Even without mobile internet you can then use the offline map paired with GPS to find your way around. We have set up a special Google Map that we will add all points of interest to as we near the AGM (the hotels, the Leopoldina, GYA Office etc.). You can find the map here: AGM 2019 Google Map
At the AGM we will provide an announcement board on-site for you containing the latest information or programme changes. We will set up a special page dedicated to these news on our AGM website during the AGM so you can log on every morning and find out about possible room or time changes: AGM Announcement Board. Remember: Many hotels do provide free WiFi for their guests. At the Leopoldina building you will be able to access the internet through the Leopoldina's WiFi network.
Your first time in Germany?
Traveling by plane, train and public transport in general
Please don´t be too late on booking your flights, as costs will rise as the AGM approaches! Look into flying to one of the following airports: Frankfurt / Main (FRA), Berlin (SXF or TXL) or Leipzig/Halle (LEJ). From LEJ it is a short train ride to Halle main station, the other airports are further away but also connect via train. For the ride from LEJ, you can purchase train tickets directly on the platform. Take note that you probably will need to use public transport while you stay in Halle, so please read the next sections carefully.
Most towns and cities in Germany offer an extensive public transportation system. Distances are covered by tram or bus, or the 'S-Bahn' (suburban train) in larger cities. First and foremost: when using public transport you must have purchased a ticket, and have validated it. Failing to do so can lead to having to pay a fine of up to 60 EUR (in Halle; possibly more in other cities).
For members staying at the TRYP Hotel: When arriving at Halle or Leipzig, please purchase a 2-hour public transportation ticket only. This will suffice to take you to the hotel. Note that you will receive a card from the hotel upon checking in. This is a valid public transportation ticket and should be carried on you for your entire stay. You will not need to buy further tickets to use public transportation.
All other members: If your hotel is not within walking distance of the Leopoldina, and there is a good tram connection (feel free to ask us, or a the hotel directly), when arriving in Halle or Leipzig, please purchase a 7-day-ticket (weekly), and be sure to validate it. Then you can use the tram or bus without problem.
There are machines provided at every major airport and tickets for public transportation can be reimbursed after the AGM, whereas costs for taxi rides cannot be reimbursed.
Out on the Streets
You will see many people riding their bikes around town to cover distances. Please note that in Germany bikes ride on the streets rather than the sidewalks. Only children up to the age of 10 may use the sidewalk. By law, pedestrians always have the right of way but it is always better to watch out for bikes or cars.
Germans do like to regulate. Traffic is no exception here. Therefore, we highly encourage crossing streets at traffic lights. Always wait for the green light. Jaywalking is generally frowned upon (and can be dangerous). Note that in Germany there is no such thing as 'right turn on red'. If the traffic light is red, you have to wait no matter whether you are in a vehicle, on a bike or walking.
If you are traveling on foot, you can also use the pedestrian crossing. Here pedestrians have the right of way in Germany, but you should clearly show that you want to cross the street. Cross the pedestrian crossing only when you are sure that the road is free or the vehicles have stopped for you.
Getting to know Halle:
Leibniz Institut für Wirtschaftsforschung (site of the joint INGSA-GYA-IWH workshop on 29 April)
The Halle Institute for Economic Research (German: Leibniz-Institut für Wirtschaftsforschung Halle, abbreviated IWH) is a non-profit organization and one of the leading economic research institutes in Germany. Founded in 1992, the IWH is a member of the Leibniz Association, the German network of non-university institutes dedicated to research and advanced scholarship. It receives its institutional budget from the federal government and the German federal states in equal parts, respectively.
In 2017 the institute celebrated its 25 years anniversary. On this page, you can find a short overview of the road so far in short details and images.
Inspirational quotes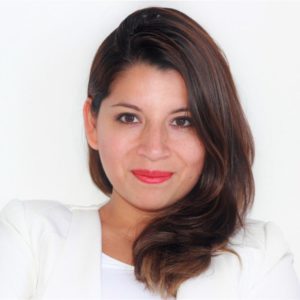 Clarissa Rios Rojas (Peru) joined the GYA as a new member in 2018.
Dear new members,
Welcome to the GYA family <3
We all are really looking forward to meeting you and working with you at our diverse working groups with the aim to create a better world! I am Clarissa Rios from Peru and I can tell you that my first year as a GYA member has been absolutely amazing! I have been part of many events, activities and also had the possibility to share ideas and co-create with many GYA members... which is my favourite part. Just thinking about the members makes my heart happy, not only because they are fun and lovely but also because they are driven, passionate and have a sense of commitment to tackling global issues which is marvellous. This strength really keeps the engine going forward and we motivate each other to keep doing things that can generate change, but how we do it? Well if you visit the GYA website you can find GYA working groups working on diverse topics such as protecting biodiversity, building trust in young scientists, women empowerment, science advice, science diplomacy and much much more, you name it, you will always find a working group that shares your will and passion to take action. My recommendation would be to take a look at the different working groups, think about it, come up with ideas and have them ready because we will be waiting for meeting you, hearing your ideas and share your energy and friendship. We are doing this together so do not worry if you can't come up with any ideas at the moment, once you arrive at the annual general meeting you will feel the warmth and the energy from all the members, it will be contagious 😉 so your mind will be radiating with ideas!. Looking forward to meeting you and contact me if you have any questions. I am happy to answer them!
Clarissa (co-lead of the Science Advice working group)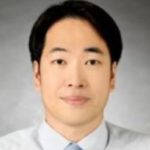 Bumjoon Kim (South Korea) joined the GYA as a new member in 2014.
It was great experience for me to learn about young scientist leaders from different countries. Also, it was very helpful for me to look at the issues with different aspects that I haven't thought about before.
One comment: I wish I could join more AGM annual meeting. It was not easy for me to attend AGM meeting as they are usually in the middle of semester (late April or early May).
Again, thank you so much for your great support. I will continue my support for AGM and encourage other young scientists to join AGM. I wish the best for you!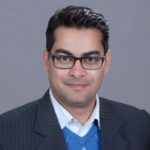 Suraj Bhattarai (Nepal) joined the GYA as a new member in 2018.
Huge Congratulations to all New GYA Members! Welcome on board! GYA is really intriguing due to its multidisciplinary approach to each and every topic of interest. At the AGM and onwards, you will meet seasoned young scientists from all walks of life, with diverse backgrounds and career prospects. As a member, you can raise any topic for an intense discussion, debate until you find answers, suggest ideas, collaborate, and of course, participate in the annual elections! Friendships, socials, and networking are other exciting parts of GYA. In a nutshell, be prepared to think broad, speak loud, and deliver your pertinent messages to an enthusiastic audience. Get in touch with me personally if you have anything to say on Global health and medicine in general. See you all in Halle!
And once more, this is it. We hope you are all well and preparing for your time in Germany. Let us know if you have any questions or suggestions by simply sending an email to .
See you in April!