Welcome to the fifth edition of the AGM 2019 News Ticker. We are now entering the countdown to the AGM - it is only another four weeks - and they will fly by in no time.
Registration is now closed. The group of members and alumni coming together in Halle for the Anniversary AGM is thus set. The numbers have surpassed any former AGM by quite a bit! We are very excited to see so many of you coming to Germany. From here on out, the Ticker will only be sent to registrants - with one Ticker per week until the AGM. Do you want to know who's coming? Then log into the Intranet here now, and then head over to the Events Page on the GYA Website. We have been keeping the participant list up to date.
Please note that the IATA code for Frankfurt / Main airport is FRA. The IATA code for Berlin Schönefeld is SXF.
We hope you enjoy this week's edition. Happy reading!
LOC, POC and Office
Who are the LOC and POC?
The Local Organising Committee (LOC) is responsible for all local organisational questions, the local/regional protocol and guests for the AGM. The LOC is key for a successful organisation of this event and is supported by the Programme Committee (POC), the EC and the GYA Office. The EC bears special responsibility for the AGM part of this meeting, as well as the international protocol and international guests. The Office looks after setting up a registration procedure and the travel and conference co-funding, and in particular it requests travel funds to facilitate member attendance.
Together with the LOC, the Programme Organising Committee (POC) is responsible for developing the conference theme, organising the general science session and how the Annual Conference and AGM fit together. The POC can develop ideas around possible pre-conference workshops and capacity-building activities for members.
Find a list of all LOC and POC members here: AGM 2019 Organisers (AGM Microsite)

What is the role of the Office?
The GYA Office is located in Halle (Saale), so you will be able to meet all Office staff this year. We are your first contact point with any questions, news or ideas. We support the strategic development of the GYA in many ways, and we can aid you in e.g. connecting to working groups or national young academies or representing the GYA at an international conference. We are glad to hear from members and we regularly publish reports and news on member activities.
At the AGM, we support and liaise with the LOC, POC and EC, but are also there for all members! Find a current list of the GYA Office members here: Team (GYA Website) All GYA Office members will wear name badges colour-coded in red. You might find the following list helpful in finding the right person to talk to:
Working Group time at the AGM
Working Groups are one of many activities the GYA members engage in. Members with a shared vision come together and initiate an Incubator that can then grow into a Working Group. The AGM is the best time to get together, find like-minded people and sit down to plan. You will notice many of your fellow members and alumni getting together, sitting down and starting to work on ideas and fleshing out action plans. Thus, we would like to provide you with a few tips to really make use of working group times at the AGM.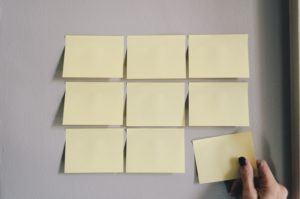 Use time at AGM to mingle well: Talk to everyone, meet everyone. This may sound like a lot, but the AGM really is the best chance you have all year to meet your fellow members and alumni face-to-face. Make contacts, network and see if you can find like-minded people. Take up every offer made to sit in, listen, get to know, find out - it may be overwhelming but it's well worth it. The AGM offers you the opportunity to set your work schedule for GYA-related activities for the next twelve months to come.
Are you leading an activity yet? You have an idea for an activity that does not yet exist? Consider leading an activity! The GYA has put together extensive information about how to do it, and who best to approach to get started. If an activity on that topic you are passionate about already exists then join as soon as you can and be an active member.
Plan ahead! You should have a run-down prepared of exactly the things you feel should be discussed. Do write it down; often a small selection of notes can be a perfect start. Everyone appreciates fellow work-mates that come prepared. The best-case scenario would be to have looked at a year-long timeframe and consider making plans (setting milestones) for those 12 months to come.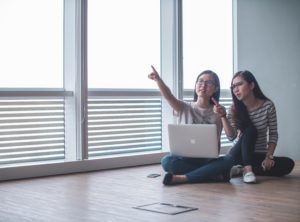 Activities Fair: This is your chance to get to know all the working groups, committees and incubators – to recruit new members to your own activities, or to get involved in something new. It's also a great opportunity to meet and mingle and discuss new ideas for projects. The Fair will also serve to showcase GYA activities to AGM guests, so use your opportunity to chat to them!
Downloads available: The documents linked below are posted on the GYA's Intranet. Please login first through this page.
Further questions or concerns revolving around GYA activities can be submitted to our project officer Anna-Maria Gramatté at the Office.
Get involved in the GYA's governance: The Committees
In the last Ticker we looked at how to make the most of your GYA membership. In this issue, we would like to revisit the ways in which to get deeply involved with the GYA as it moves forward. As a member-driven institution, we cannot stress enough that you are the GYA and the GYA is you. Your ideas, your motivation and your drive are what push the GYA forward. Time and time again, members have confirmed that more involvement makes for a more successful tenure with the GYA.
The GYA's governance is separated into different bodies and topical departments. There are various committees that are tasked with a wide variety of aspects of the GYA's operations. You can pick and choose what interests you and then contact the committee lead in order to join or wait for the committee's member call when it goes out. Find an up-to-date list of the committees with information of what they do, when their calls go out and who are the leads here: GYA Committees 2018 / 2019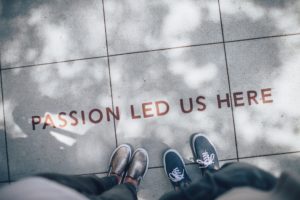 Elections GYA 2019: Run for EC
There is the Executive Committee (EC), which consists of nine members, each looking after a specific portfolio. In order to join the EC you need to be elected at an AGM. Each new EC then distributes the various portfolios among its members, and sets up a plan of action for the coming twelve months. As a member of the EC you are at the core of the GYA's strategic development and can actively shape and accentuate where and how the GYA proceeds. Find out more about election procedures and how to run in our call on the AGM event site: Elections GYA 2019. Join the EC, run for Co-Chair
The Leopoldina's engagement in global and regional science advice
Ever since being declared Germany's National Science Academy in 2008, the Leopoldina has represented the voice of German science in international dialogue. To this end, the Academy maintains a number of strategic partnerships and collaborations, e.g. in the context of the Science20 Dialogue advising G20 heads of state. It is also part of a number of academy networks, e.g. the International Human Rights Network of Academies and Scholarly Societies.
Moreover, the Leopoldina is hosting the European Academies' Science Advisory Council's Secretariat, headed by Dr Christiane Diehl and handling the day-to-day business of this network of EU science academies.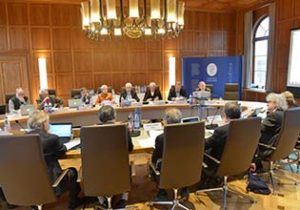 The Leopoldina is also a very active member in the InterAcademy Partnership, with its Immediate Past President Professor Volker ter Meulen having been the IAP for Science Co-Chair since 2013, and also currently serving as IAP President; he will hold both positions until April 2019.
AGM Calls.
Call to Action: Update your profile.
To anyone visiting the GYA Website, your online profile is the first point of contact. So we recommend always keeping this profile up to date. You can log onto the Intranet and then click "Edit Profile" to check whether your email address, institutional address or CV is still up to date. You should check the profile twice a year and update if necessary. If you are not sure about your login data, simply send at the Office an email.
Science Education Outreach
Two parallel activities take place on 29 April 2019, between 14.00 and 17.00 hrs, where GYA members reach out to local school children. One activity will revolve around Expedition Mundus, an inquiry-based science education game, which was created to allow young kids to experience how it is to be a scientist. The children will think like scientists by formulating their own hypotheses, and act like scientists by testing their hypotheses and looking at previous observations.
The other activity is called "The Science of Light".  This will demonstrate interactively with children the so-called dye solar cell, which consists of common household materials. It uses dyes, such as those found in berries. Light arrives at the dye and can then be converted into electricity.
Find more information here: Science Education Outreach
Google Map / Offline Map of Halle
Remember to download an offline map of Halle in your favourite maps application. And of course, save our Google Map with all AGM venues you could possibly need during the meeting and conference.
The AGM Traveling Guide
What to pack: Adhering to travel regulations
Since you are traveling to Germany, EU flight regulations concerning liquids in your hand baggage apply. Liquids may only be carried in containers holding 100ml or less. They must be carried separately in a single bag, which is:
Transparent and re-sealable.
No larger than 20cm x 20cm (8in x 8in).
Able to close properly with all the items inside.
At security check, place the bag in the tray with your other items. Liquids in containers over 100ml will not be permitted through security – please pack them in your hold baggage instead.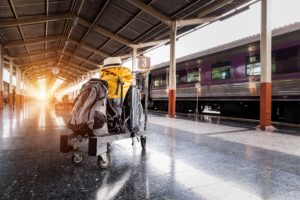 For further regulations and restrictions concerning hand luggage, please do check the information provided by your airline. Most airports also provide pages of information on what should and what should not go into your luggage.
Your first time in Germany?
Wednesday, 1 May 2019, is a bank holiday
1 May is a public holiday in all German states. Post offices, banks and many businesses are closed. However, petrol stations and stores at railway stations and airports tend to open. Public transport services may run a normal, somewhat reduced service.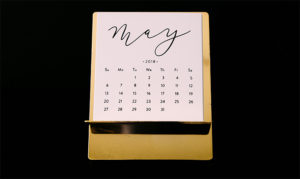 Traditionally, people believed that witches held Walpurgis Night celebrations on the summit of the Blocksberg, a mountain in the state of Saxony-Anhalt, on the night between 30 April 30 and 1 May. People believed that it was dangerous to be outside on this night so they lit fires and danced wildly to deter the witches from coming too close to them or their homes. These traditions led to the custom of lighting fires and erecting maypoles still seen today.
May Day (or Labor Day) celebrations and similar observances on workers' rights happen worldwide. The largest march occurs in Berlin-Kreuzberg, an area of Berlin, and attracts many political activists.
So remember to do any shopping for food, toiletries, medicines, even clothes in the days prior if they are critical items, as most shops will stay closed on 1 May.
There are certain cultural keywords you may have heard when someone spoke about Germany. We shall look at a few:
Beer: Beer is a major part of German culture. German beer is brewed according to the Reinheitsgebot (German Beer Purity Law), which permits only water, hops, and malt as ingredients. In total, there are approximately 1,300 breweries in Germany producing over 5,000 brands of beer. [Read more: Beer in Germany]
Sausage: Germany has around 1,200 different types of sausage. Frankfurters, Bratwurst, Munich Weisswurst and hundreds more. Germany's varieties of sausage far outnumber the many kinds of French cheese. Current estimates suggest that France can now offer around 400 cheeses. This is still outnumbered three to one by German sausages. [Find even more information on sausages provided by BBC Radio 4 here]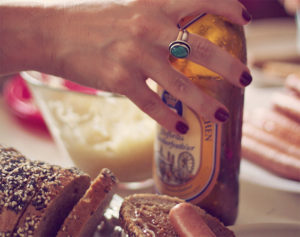 Cars: For many Germans, a car is much more than just a means of transport. Driving symbolises freedom. And a car brand may be symbolic of identity. With around 46 million cars registered for use on German roads, over two-thirds of adults in Germany own a car. Germany is one of the few countries in the world not to impose a general speed limit on its motorways. Moreover, it is perhaps the only country with roads constructed in such a way as to enable drivers to exploit this possibility to the full.
Soccer: Football is the most popular sport in Germany. The German Football Association (German: Deutscher Fußball-Bund or DFB) is the sport's national governing body, organized in over 26,000 football clubs. The German men's national football team has won four FIFA World Cups (1954, 1974, 1990, 2014). The German women's national team is one of the most successful in women's football. They are two-time world champions, having won the 2003 and 2007 tournaments. Germany is also the only nation to have won both the men's and women's tournament.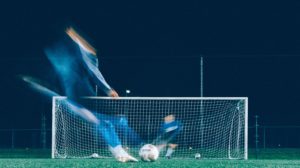 Lederhosen: Lederhosen are traditional men's apparel in the federal state of Bavaria. Bavaria is located in the south-east corner of Germany and only one of sixteen federal states. Thus you will find that people from other federal states generally do not wear Lederhosen or Dirndl.
Getting to know Halle
The Kleine Ulrichstraße is a four-minute walk away from the Leopoldina – one simply crosses the road and then takes a right. It eventually leads down to the Hallmarkt (the lower portion of the central market place in Halle). On its left and right, you will find small bars, restaurants and cafés. Residents (especially students) enjoy gathering here for lunch, an afternoon coffee or even dinner at night. Depending on the weather, some of these locales might even offer the option to sit outside (maybe with blankets and heating mantles). There is the Sternstraße on the other side of the Halle market as well, offering more restaurants and bars to have a late night working group meeting at.
So, for those evenings when you are not done discussing ideas and planning ahead for the upcoming year, here are a few recommendations for places to try out: Getting to know Halle: Venues to try out after-hours.
Please note that we have marked all of these on our Google Map.
Inspirational Quotes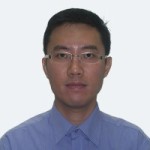 Kok-Keong Chong (Malaysia) joined the GYA in 2014, he is outgoing this year.
GYA is a really great organization with global vision and impact. It provides a good platform for young scientist and academics to have their voices be heard. I feel very honoured to have been selected as one of the members of this prestigious organization. I enjoyed the 2018 AGM event and shared my experience with great young academics from all over the world. I feel I have learned a lot from them. I hope this organization can be continued forever.
New members should not miss the AGM as I find it is the best moment of the year for all the GYA members to interact and to share various experiences. I suggest actively participating in all the activities of working groups to make the most out of their membership because the five year term goes really fast.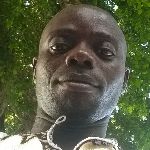 Armand Kablan (Cote d'Ivoire) joined the GYA as a new member in 2018.
Greetings from Abidjan, Cote d'Ivoire. I am proud to belong to the Global Youth Academy (GYA). Unfortunately, I was not able to participate in the AGM in Thailand, but I will do my best to participate in the GYA 2019 in Germany. Indeed, belonging to GYA has changed my view as a scientist. It opened many doors for me. I was nominated by GYA to participate in a workshop in Ghana on "sustainability of African cities". The fact of belonging to the GYA also allowed me to solidify my curriculum. I am even on the verge of setting up a national youth academy as it does not exist yet. Thus, I encourage all members, especially new members, either to set up a national young academy (if this is not yet the case) or to join the national academy (if already existing). I can attest GYA is an excellent laboratory of multicultural and interdisciplinarity work, collaboration, and capacity building. Thanks!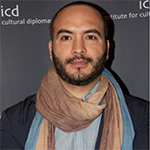 Abdeslam Badre (Morocco) joined the GYA in 2014, he is outgoing this year.
My advice to you, new members, is first to keep your mind wide open all along the five years, and learn as much as you can from the various opportunities the GYA offers. Second, you might be ambitious and would like to leapfrog to the co-chair position, which could be a unique and enriching opportunity to you and the GYA. But please do not do it on your first year. Wait at least two years till you understand the organisation. The GYA is not a local one. It is an international organisation with 200 members from over 60 countries, coming from all walk of science, and many of them - just like you – are great scientists with outstanding expertise and experiences. So you might need to get to know most of these people, if not all, before you decide to represent them as a co-chair. Third, be humble, grateful, and do not feel bothered to say thank you to your fellow members when they help you with something, because they actually do! Finally, Enjoy your GYA unique experience!
And once more, this is it. We hope you are all well and preparing for your time in Germany. Let us know if you have any questions or suggestions by simply sending an email to .
See you next month!