While it feels like we started with the Tickers only last week, we are now onto the 8th and thus final issue of the AGM newsletter emailings.
This Ticker is full of reminders, information on working groups and other small things.
We,here at the Office wish you safe travels and a productive time during your final AGM preparations.
Last minute reminders
Please remember to have your train tickets printed out on paper. The optical readers of the conductors on the train might not be able to properly scan or read the codes on your phone. This is to be on the safe side; we highly recommend prints on paper.
The previous Ticker issues are all posted here for easy reference, so you can easily refer back to information about the dinner events (please remember to pack for the more formal occasions). In case you need some more reading material on the conference topic, then this post is the one to check out.
If you are looking for the reimbursement form, you can find it on the page detailing everything about co-funding here. If in doubt, please contact at the Office by email now or on site at the AGM. The easiest way is to have the form filled in and bring it along, with all the original receipts for tickets, etc.
Find the up-to-date list of members and alumni in attendance here (login required): AGM 2019
Please note that the GYA Office is closed over Easter (18-22 April 2019). We will be back and fully staffed in the final run-up to the AGM by Tuesday next week.
Last minute preparation
Twitter - This year the Office will heavily employ Twitter to tweet and retweet impressions of the ongoing sessions and panels. The goal is to tweet photos with your thoughts or a quote for every item on our programme. So remember to follow and use the #gyagm2019 hashtag.
Facebook - If you do not use Twitter, please note that we will of course also cover Facebook. If you post any kind of updates of the AGM, make sure to mention @GYA.online so we are instantly notified about your updates and can comment and / or share.
Conference panels - Continue to check our site on the AGM conference panels. This year's panels will be highly interactive and thus require your active participation. Use the opportunity to prepare thoughts, notes and ideas now.
Constitution & processes - Remember, feedback is accepted until 19 April 2019. Find the changes proposed to the GYA's Consitution and internal processes here, and add your thoughts and feedback to these living documents.
Share your images
Have you taken great shots of fellow members speaking, or of a speaker heading a panel? Then please do share it with us. Here's a quick how-to:
Please use email to forward images, not Whatsapp or any other messenger app. When emailing, make sure the email sends the file in its original size. Images that end up being downscaled (as especially messenger apps tend to de) are of little use to us.
Another option, especially for larger files (videos, etc.) is WeTransfer. You can easily upload your files and then just have a notification sent to media@globalyoungacademy.net.
We kindly request that you do not send images in bulk. The amount of images we screen after the AGM is incredible, so by sending us a selection of your best photos, rather than all of them, you help us a great deal.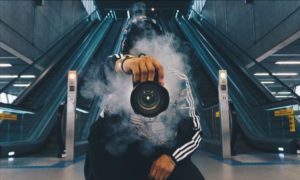 Activties at the AGM
Activities Fair: Present your work!
This is your chance to get to know all the working groups, committees and incubators, to recruit new members to your own activities, or to get involved in something new. It's also a great opportunity to meet and mingle and discuss new ideas for projects. The Fair will also serve to showcase GYA activities to AGM guests, so use your opportunity to chat to them!
Have a look at your group's poster on the Intranet here.
Working Groups and Incubators at the AGM
Downloads available: Working groups and Incubators can find all WG-related information for the AGM (e.g. the group posters for the Fair) on the Intranet here: GYA AGM 2019: preparations for WGs/Incubators (Intranet forum post). Please login first through this page.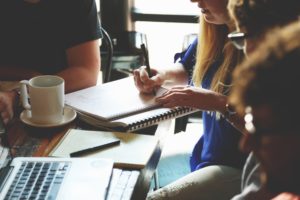 Please note: the Second 2019 Activities Funding Call will be published on 23 April 2019. Working groups and Incubators then have until 24 May to submit proposals for new Incubators or additional WG activities (top-up) to the Office.
Please direct any questions you may have about WGs and Incubators and the AGM to at the Office.
GYA projects: GloSYS at the AGM
Be on the lookout at the AGM for the GloSYS team: GYA members (Anna Coussens, Abdeslam Badre, Mona Khoury-Kassabri,  Fridah Erastus) and researchers based in Halle (Fatima Kareem and Matt Keane). They will be meeting as a group during at least one of the working group times and are glad to provide insight into the GloSYS Africa findings.
And while GloSYS Africa is working towards finalising their outcomes by this summer, GYA members are already looking into the future: the next GloSYS project will focus on Latin America and the Caribbean. Come along to a special meeting on Monday, 29 April 2019, 08.00 - 13.00 hrs (at the Leopoldina), if you are interested in being a part of this! At this meeting, members will also discuss NYA initiatives in Latin American countries.
NYAs at the AGM
The GYA is delighted that a number of NYAs will be represented at our 2019 AGM! Apart from several of our GYA members who are also members of a national young academy, representatives from the following NYAs/similar initiatives will attend: the Cameroon Academy of Young Scientists; the German Young Academy; the Young Korean Academy of Science and Technology; the Centre of Young Scientists and Artists of the Montenegrin Academy of Sciences and Arts; the Costa Rica NYA Initiative; the Zambia NYA Initiative; the ASEAN Young Scientists Network; the African Academy of Sciences Young Affiliates will attend.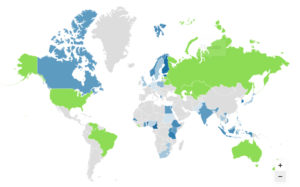 An NYA breakfast meeting on Thursday, 2 May will bring together GYA members who are involved in their NYA, GYA members working towards establishing an NYA in their country, and the external NYA representatives to discuss various NYA-related issues.
The panel on "History and future of academies and learned societies" on Friday, 3 May, will be of particular interest to all members and guests affiliated with a young academy.
Germany's NYA: Die Junge Akademie
When founded in June 2000, the German Junge Akademie was the first young academy worldwide. Nowadays, it provides interdisciplinary and socially-relevant spaces for outstanding young academics from German-speaking countries. The Academy was founded as a joint project of the Berlin-Brandenburg Academy of Sciences and Humanities and the Leopoldina. Since then, it has become a role model and example for similar initiatives in many other countries (see NYA world map).
Membership is restricted to 50 early-career researchers who have to demonstrate scientific excellence and are selected for five years.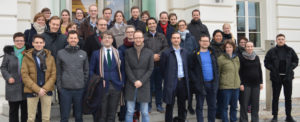 The Young Academy's primary tasks are to further interdisciplinary scientific discourse among outstanding young scientists and to promote initiatives at the intersection between science and society. Current projects include a project on Incentives in Science, a creative competition on PhD rituals, an audio archive on the topic of child trauma treatment, and a climate lecture series.
A Year in Review
Here we present a last glimpse put together by the Co-Chairs themselves just before the AGM. Remember to head over to OneDrive to read up on all the documents here.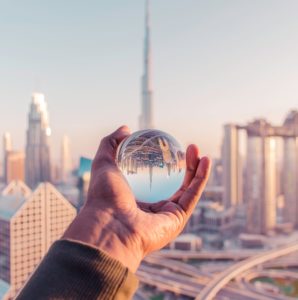 GYA Co-Chairs Tolu Oni and Connie Nshemereirwe, heading the strategic impact and vision portfolio, have worked with the Office closely to finalise the report for the GYA evaluation to secure long-term core funding for the GYA. Furthermore, an impact evaluation was undertaken to form a theory of change for the next 5-year strategic plan. [More]
March for Science 2019: History of Science
Did you sign up for an optional post AGM activity on Saturday 4 May? This year, 4 May is the official day of the international movement March for Science. The GYA therefore invites you and the general public to join us on a science history walk through Halle. Questions to be explored include Who is Dorothea Erxleben, the first woman to be awarded a doctorate in German-speaking countries in 1754, and What happened in Halle during the enlightenment? And more ...

The walk is organised as a March for Science event, on Saturday, 4 May 2019, starting at 10:00 at the Leopoldina. This will be a self-guided walk, with information (small signs with QR codes) provided at each point of the tour. Find more information here.
Call: North-South Interdisciplinary Project Grant
The 2019 call for applications for the GYA North-South Interdisciplinary Project Grant is now open! Use your time at the AGM to collaboratively form new application ideas with fellow members.
Applications should be submitted by Sunday, 16 June 2019. This grant scheme, introduced at the AGM 2014, seeks to support the development of small-scale, innovative, curiosity-driven, blue-sky, exploratory research pilots or prototypes that unite researchers in developed and developing countries and cross-disciplinary boundaries. Each year, the GYA can grant up to 10,000 EUR to the best project. Read more about this here.
The AGM Traveling Guide
AGM: A small roadmap
The AGM is a working meeting! While the AGM does include a conference component, keep in mind that you will find time and opportunity to network with your fellow GYA members – please make use of that time!
Remember to come prepared. Make notes of things you want to discuss. How about always having your mobile with a memo-function on you. Want to take down a note? Recording it with your dictaphone app might be quickest method because pen and paper are never handy, right?
Get engaged! Proactivity is the keyword here. Join a working group, run for a seat in the EC, join one of our committees … your tenure as a member will only ever be what you make of it. The EC members always have an open ear. Contact Tolu or Connie with whatever suggestion, idea or concern you might have. Also: If you have any question whatsoever, remember the Office is here to help you!
Attend the breakfasts, lunches and dinners. They are the perfect, usually slightly more informal option to network! Sit together, eat, drink and make plans for the next up-and-coming GYA Incubator.
The AGM is a meeting of people from around 80 countries. An open mind and acceptance go a long way.
Last tips for traveling.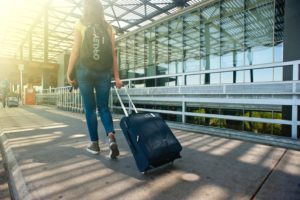 Take a quick video of your suitcase (use your phone) before putting it through boarding check. (If a piece of luggage gets lost, you will be asked for a detailed description of it. Nothing is more detailed than a live-action video of your suitcase)
Make sure you adorn your suitcase with something easily recognizable (ribbons, belts, stickers, etc.)
Bring a colour copy of your passport. When traveling have the copy in your suitcase and carry the passport on you. When at the hotel, lock your passport in the hotel safe and keep the colour copy on you.
Use the hotel safe rather than the one in your room for securing cash.
Make sure to bring a rudimentary kit of things you need in your hand luggage just in case your suitcase takes a bit longer to arrive.
Inspirational quotes
Roula Inglesi-Lotz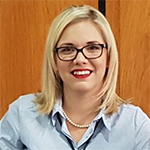 (South Africa) joined the GYA as a new member in Thailand in 2018.
Since last year that I joined GYA, my horizons and ways of thinking have been extended, while at the same time, the sense of belonging provided me with a safe environment to develop myself personally and professionally. At first, I have to admit I was overwhelmed. Too many initiatives, too many people, too many ideas to discuss, too many things to do… I had no idea where to start, where I should participate, where I can make a contribution, and what I should pursue.
I thought then to start from the people "close" to me and asked for advice on how to deal with this great opportunity opened for me. I contacted Prof  Tolu Oni who is South African with the hope whenever she visits again, maybe we could have coffee. From her, I got introduced to Prof Bernand Slippers (founding GYA member and one of the most successful academics in University of Pretoria where I work). In my chats with him, he explained to me and assured me that every member feels like that when they first join. It is natural but also interesting and essential – think of the positive: being overwhelmed means there are so many options and paths to follow. I joined a working group whose initiative feels close to heart: "Women in Science". The emails of the group and the discussions made me feel I belong very quickly. Sharing of our own personal experiences as women (and mothers, new project coming!!!! ) in science was pivotal for a change in my way of thinking and approaching my own challenges back home. It was the feeling that we all face the same issues, and hence, all together we will find the solutions for a better future.
Advice for the new members
Don't miss the AGM – creating relations and meeting all the members in person cannot be replaced by any email or other communication. Get the feeling, energy, excitement, and passion of GYA members.
Make sure you join the Buddy programme. You can read ALL the documents and brochures and go to all presentations and discussions - but the experience of other members and alumni is invaluable.
Don't worry about feeling overwhelmed. See its positive side – being a GYA member is an honour and a big responsibility.
Many colleagues both in GYA and SAYAS (the South African Young Academy of Science) advised me to participate actively and join as members in Executive Committees and take any important roles. I must admit that I was a bit reluctant to fall in the deep water from the beginning. Maybe take a year to find how things work – but take action.
All of us lead busy lives balancing work, studies, family, social life, etc. but we became GYA members to make a difference, right? We cannot make a difference if we are an audience to efforts. Be active; tell your opinion; say "well done" to efforts (this is also a way to participate, by encouraging your team); share your experiences and listen to others'.
Take ownership – the GYA is not an inflexible organisation- its successes are based on the quality of the individuals and the strength of the collective.
And this is it. We hope you are all well and are looking forward to your time in Germany. Let us know if you have any questions or suggestions by simply sending an email to .
See you in a few days - and travel safely!
8 April Recording of Lisa Shufro's online webinar:
Presentation Coaching
Please do not pass on the link to anyone outside the GYA.
Member Lightning Talks
The schedule is done, the Book of Abstracts is waiting for you. Check
this page
on the AGM site for more information and the link.